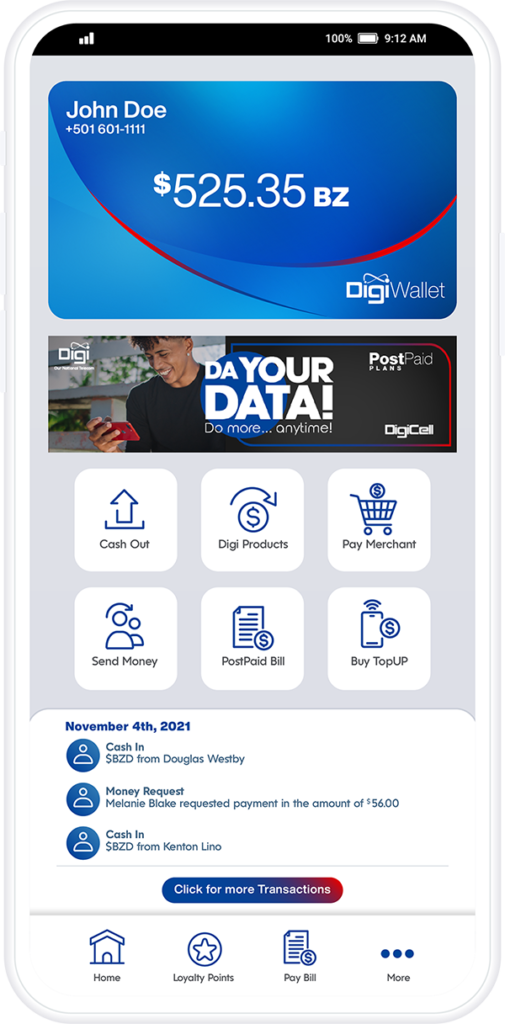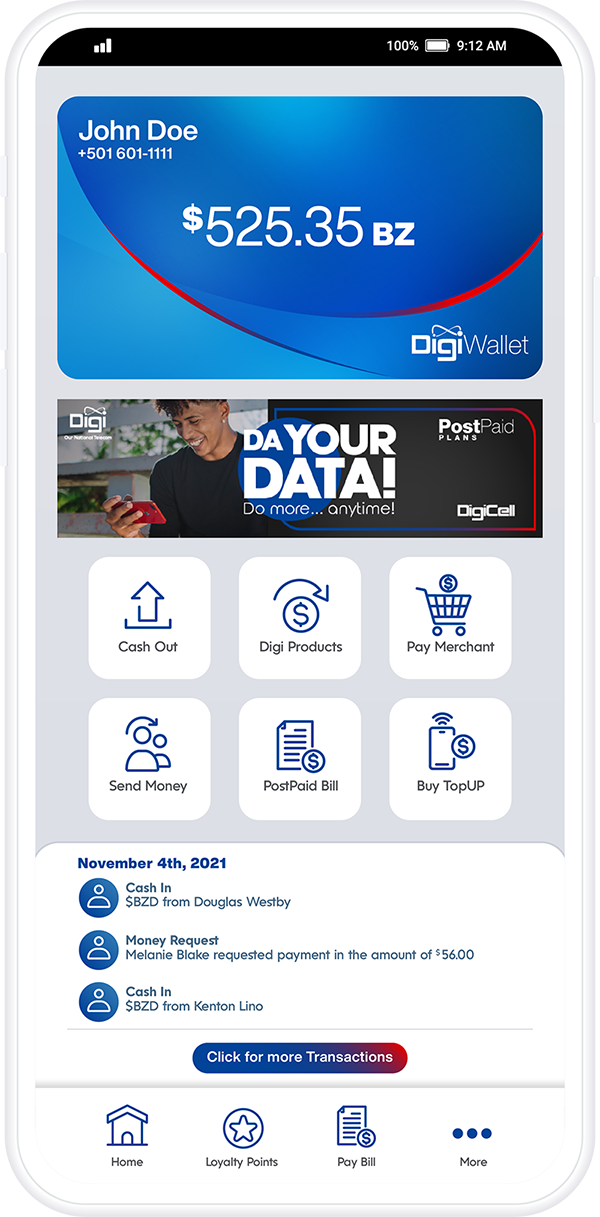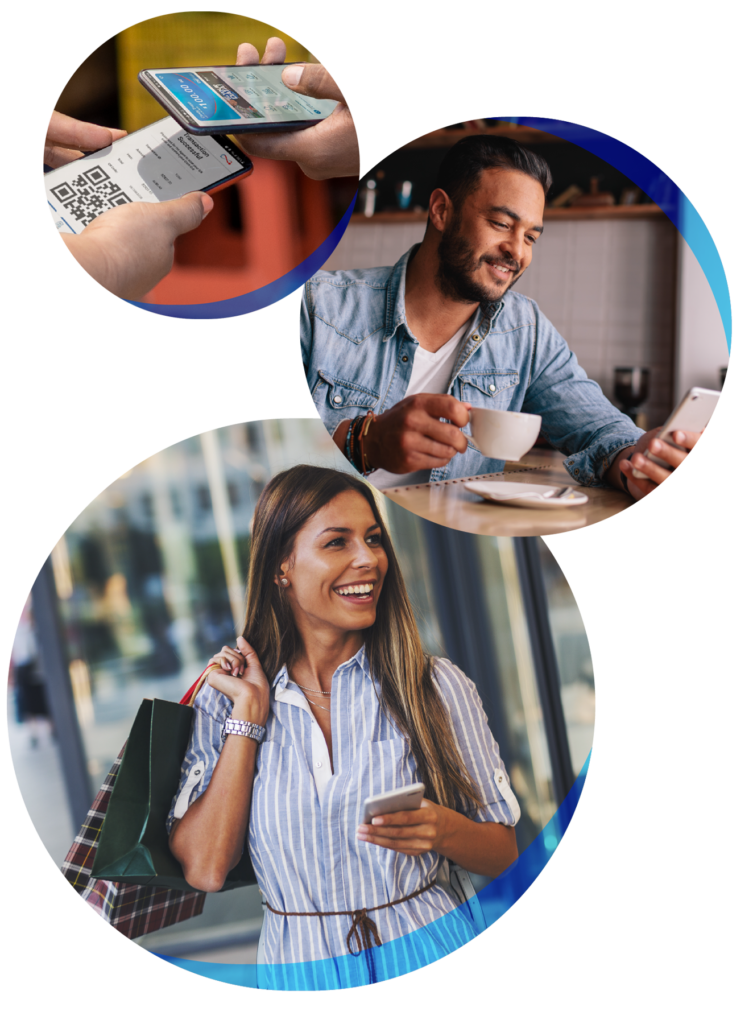 DigiWallet is Belize's most comprehensive and cutting-edge mobile wallet solution! With over 190,000 DigiCell mobile users, and 90% nationwide LTE and fiber coverage, DigiWallet will offer all Belizeans easy and safe access to the widest array of financial services via the most reliable and secure networks. DigiWallet will replace the need for bank cards and cash with an easier, safer and more secure payment method.
Purchase from local vendors, Facebook Marketplace and other online stores. Share money with friends and kids, even pay salaries with DigiWallet many features.
Person-to-person transfers
Person-to-merchant transfers
Merchant-to-merchant transfers
Purchasing of Digi products

Want to know how to
Get Started?

How to become a
DigiWallet Merchant?

How to become a
DigiWallet Agent?
Subscribe to receive the latest news and exclusive offers.