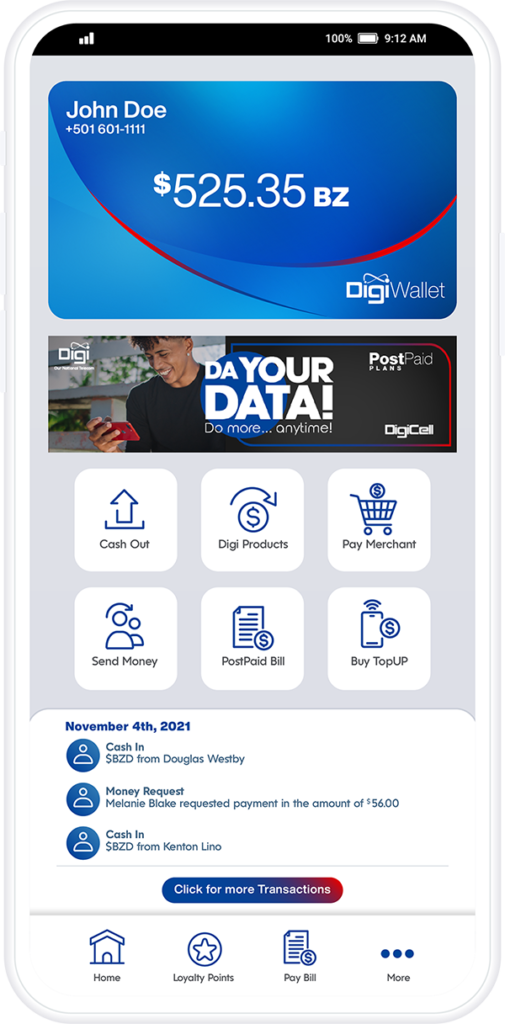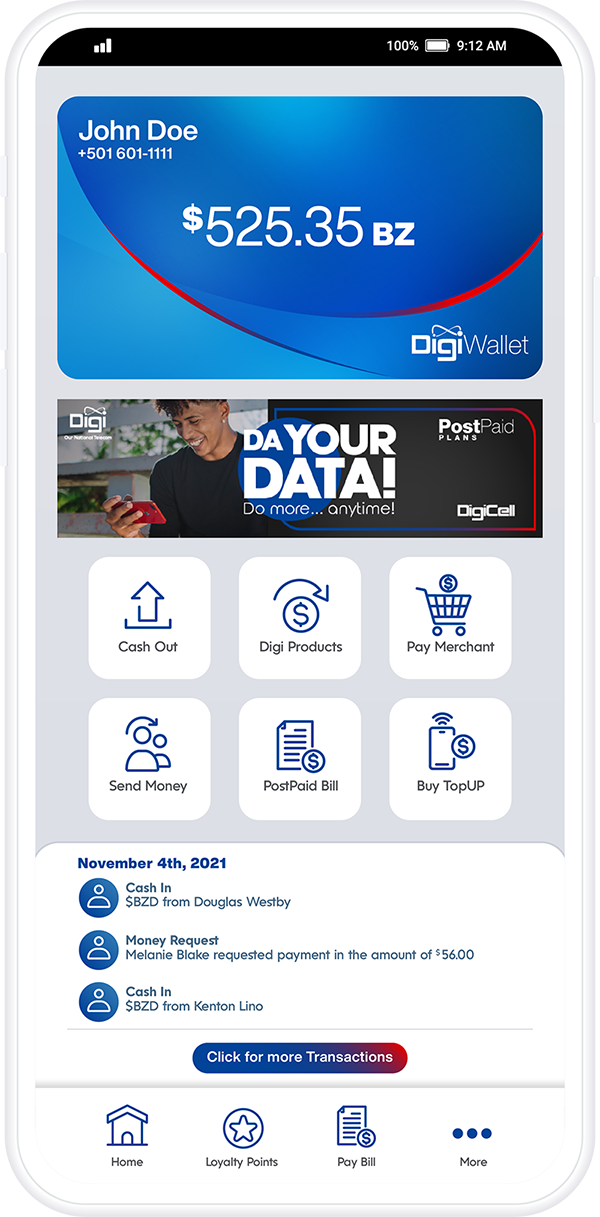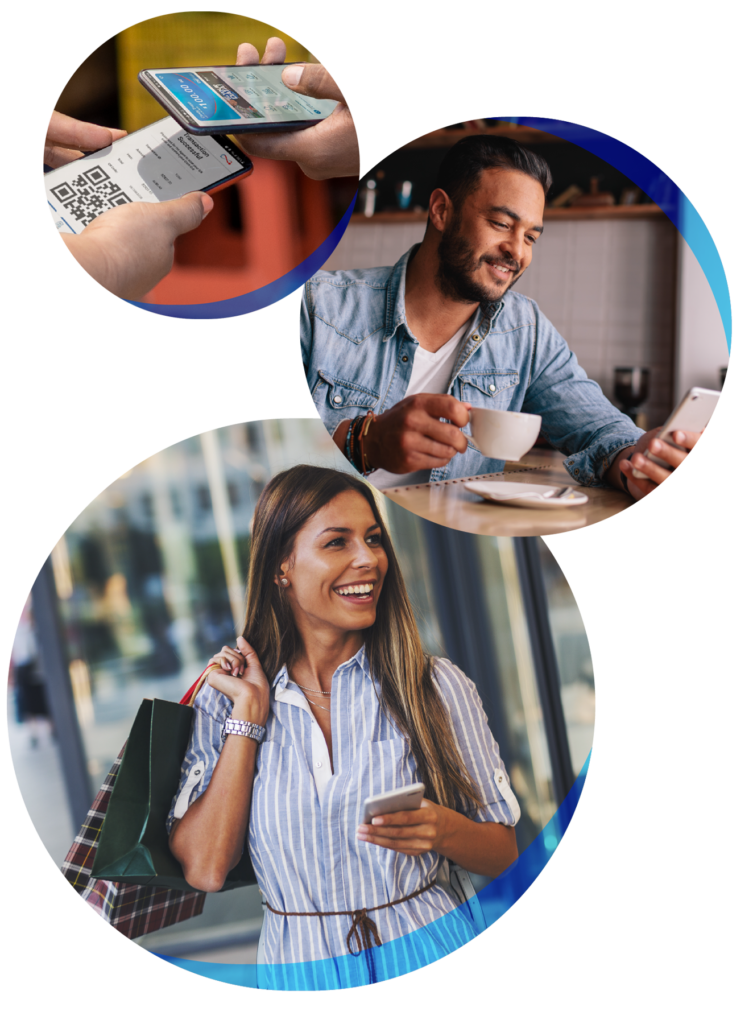 DigiWallet is Belize's most comprehensive and cutting-edge mobile wallet solution! With over 190,000 DigiCell mobile users, and 90% nationwide LTE and fiber coverage, DigiWallet will offer all Belizeans easy and safe access to the widest array of financial services via the most reliable and secure networks. DigiWallet will replace the need for bank cards and cash with an easier, safer and more secure payment method. Send Money
Instant Cash Transfer, have peace of mind knowing you can send money to other DigiWallet users, anytime, anywhere! Cash In
Add funds anytime at your own convenience to your DigiWallet Account online or by visiting any DigiStore or authorized DigiWallet Agent countrywide. Bill Payments
Skip the lines and the hassle! Pay your Digi, BWS & BEL bills instantaneously from our Mobile App!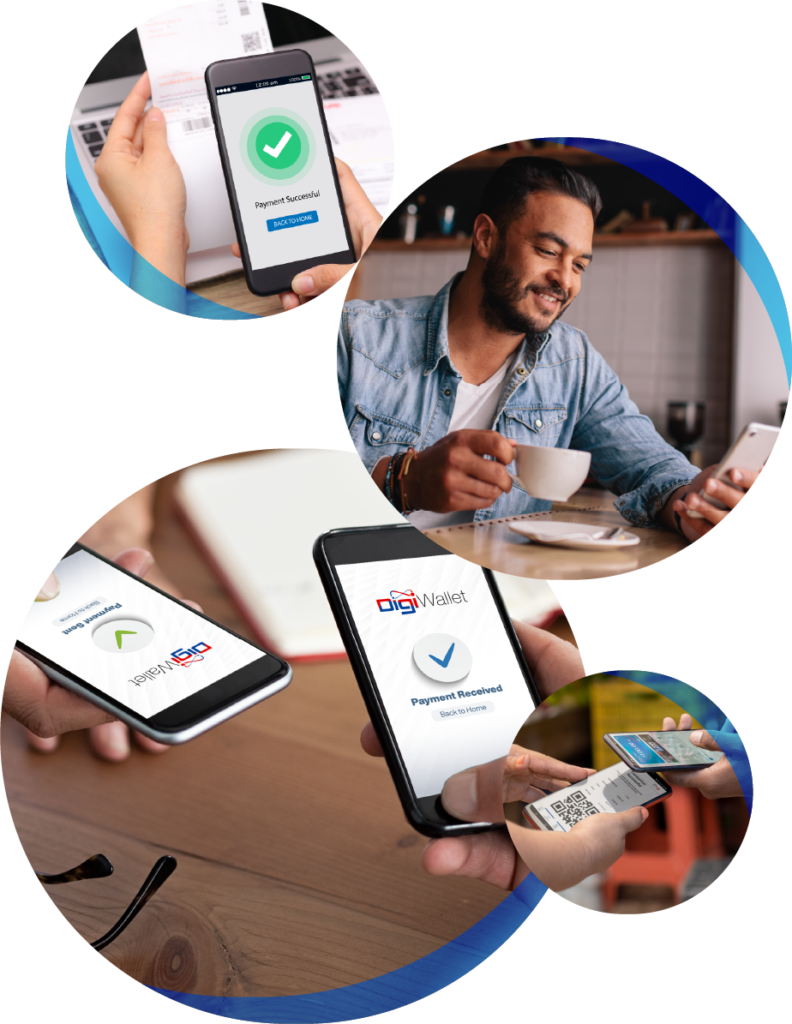 Pay Merchant
Make shopping simple! Scan QR codes to pay for goods and services at any authorized DigiWallet Merchant Digi TopUp & Digi Products
Out of Credit? No Data? Recharge your Digi prepaid or postpaid account at anytime or anywhere and never get stuck without airtime again!

Safe & Reliable
Have a peace of mind knowing your hard earned cash is secure

Want to know how to
Get Started?

How to become a
DigiWallet Merchant?

How to become a
DigiWallet Agent?
At DigiWallet our main goal is to make financial inclusion a reality for all Belizeans!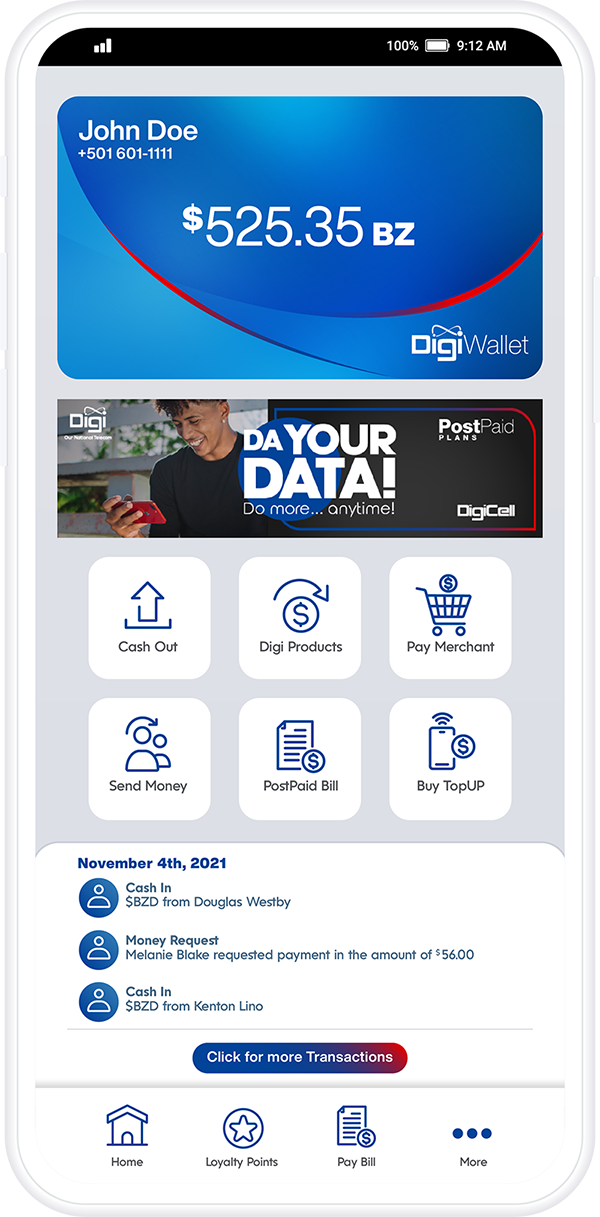 Merchant Testimonial – Cool Runnings
Merchant Testimonial – J & W Shopping Center
Merchant Testimonial – De La Fuente Pharmacy
Subscriber Testimonial – Marcus August
Subscriber Testimonial – Markeisha Stuart
How to Download & Register as a Subscriber
How to pay DIGIBILL using DIGIWallet
How to pay a merchant using DIGIWALLET
How to cash out using DIGIWALLET
How to buy DIGI topup using DIGIWALLET
Subscribe to receive the latest news and exclusive offers.

Follow us on Social Media!